Meditation Training
The Ultimate Inner Tool
Meditation is Soul Cultivation
Meditation means many things — at the basic level, it is clearing the mind and opening the subtle senses to the realm where your essence can be felt more deeply. Meditation then progresses from emptying the mind and being totally receptive to enhancing your ability to experience your Divine Identity (that which is eternal & beyond form) and THE Divine Intelligence/CreatorSource with which you are inherently united.
The result of my extensive twenty years of meditation training and practice, either in person or over the phone, will facilitate:
Clearing your energy field, nervous system & mental body, in preparation for:
Expanding into greater ecstasy, fluidity, peace, love, so that you may be able to:
Continually access for yourself the invisible realms & luminous space within, to finally:
Remain in unbroken unity consciousness when you meditate and reside beyond duality, distraction, fear, etc.
The subtle potent effects of true meditation and awareness training are more far-reaching than can be grasped, as it completely re-creates the entire interface of who you truly are and how you engage both physical and nonphysical realities.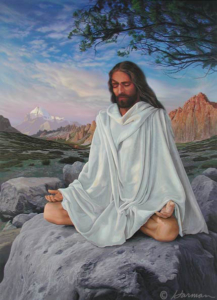 All serious spiritual paths will eventually lead you to a meditation practice and plunging deeper and more dedicated into radiant inner liberation…. Relinquishing control and surrendering all your constructs paradoxically leads to more command of your life and alignment with true power. If only our world leaders knew this!
Meditation training is a core part of the Phoenix Code package, before, during, and after our 7-day intensive together. You will receive 2 Skype meditation sessions, and daily 60-minute meditation dives with me during our live intensive.
Interested in the game-changing experience of just Meditation Training?
I offer series sessions of those as well. We will build your capacity to enter this sacred practice no matter if you have zero experience or have been doing it for years, but are ready to take it to more advanced levels.