In-Person Or On-Line Sessions
Healing Services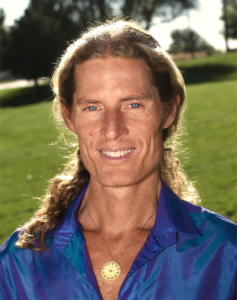 As Founder of the Eternal Flame Sanctuary in Kaua'i, The Phoenix Code, Light School Mastery Trainings, Soul Awareness Facilitator, and Sacred Ceremonialist, Amoraea's passion for awakening our 'Divine Human' potential has led to a treasury of embodied teachings and events ministering the evolution of the species.
Amoraea is an Initiator who holds the mirror up for your Mastery to become visible and transmute hidden aspects you have veiled yourself from. Through 20 years of consistent internal exploration and esoteric education, 'The Phoenix Code' has taken shape as an extensive experiential approach to breaking through our false identity and awakening to our Ecstatic Potential as Divine Humans on a dynamic and infinitely evolving journey.
The single sessions below all provide powerful entry points into Amoraea's more extensive Trainings and Initiations and can be a perfect place to explore a relationship with his work as a stand-alone experience. These uniquely tailored sessions and personal ceremonies serve to cultivate our heart intelligence and ignite the incredible power that exists within us that is our birthright to release. By recognizing we hold the keys to our own transformation and enlightenment, sessions focus on opening our inner treasury through expanding our awareness and expression of our Essential Self and facing the shadows that keep us hidden in our ego.
Contact me to schedule a session and I will follow up with available times and purchasing details…
Phone Sessions
Though most of the sessions below are in-person, our work over the phone can be powerful for establishing and integrating new circuitry of consciousness and igniting transformation.
Long-Distance Private Healing Sessions
I also offer a blend of healing services for long-distance clients. Location is not a deterrent for the quantum energetics and psychic access within the subtle dimensions!
Arrangements are made to meet in an 'etheric temple' (so-to-speak) at an appointed time, where the client meditates and becomes deeply receptive to a full spectrum of transmissions and clearings. During this time, I work on the various issues and intentions shared prior to the session. This is actually a very effective field for:
Lightbody activation and assistance in tapping in to higher-dimensional capacity
Psychic reading of energy blockages, emotional/mental trauma points, past-life issues
Healing, "cutting cords", repairing chakras and energy meridians
Bringing in more of your soul template / divine blueprint
During and after the session I am recording any channeled messages, psychic readings and information regarding the issues at hand to strengthen your own wisdom on resolving them.
Usually 2 – 3 written pages of material are then sent to you via e-mail, which are very effective to follow up your own integration work