Email Customer Service
amoraea@phoenixcode.org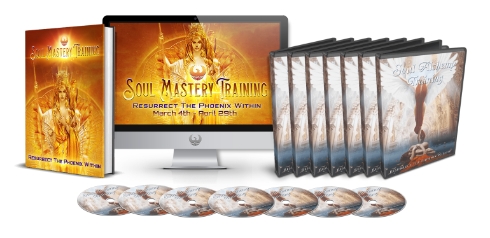 HERE IS WHAT YOU GET
18+ hours of professional recordings, includes a 90-minute bonus video to activate your new timeline of manifestation.

3 hours of audio guided journeys:
8 separate audio meditations to advance your evolution through the course work.

44 pages of written materials:
Full-color PDF eBooks provide you homework, integrations & more wisdom between each module.
PLUS BONUSES
'Sacred Mirrors' Module
2.5 hour video, 5-page PDF and 20-minute guided audio meditation.

Divine Human Blueprint
65-page full-color (digital) course manual.

Two 90-minute Livestream
ritual experiences and Q+A during the 8 weeks.

Interactive FB Group
dedicated interaction with Amoraea and other participants.
"The Soul Mastery Training has been a profound journey that come at the right time into my life. Amoraea's ability to tap into the voice of my deepest longing helped me navigate through my pain body. His extraordinary vibrational presence guided me into my higher plane of consciousness to access my inner wisdom, and bring me into alignment with my soul gift. I have now learned the new tools that I can use again and again to dissolve any shadow that no longer serve me and bring in new divine virtues of living. I am very grateful for this transformation journey and rebirth into a Phoenix with better clarity of my soul journey in this lifetime."
– Lihyan